Agri Expo 2015
The British Bazadaise Cattle Society was at Borderway Agri Expo 2015, at Borderway Mart, Carlisle on 30th October.
We had a stand with a 6 year old Bazadise cow and her 6 week old calf and a Limousin cross cow with her Bazadaise sired calf. Cattle were kindly supplied by Joanne Bainbridge, Cockfield Hall, Bishop Auckland.
There was a good overall attendance on the day but it did seem a bit quieter than usual. However Bernard and Pat Gill brought with them cakes and homebakes that, with the tea and coffee on offer, fortified many visitors to our stand - thanks very much to Pat and Bernard. Thanks also to Joanne and Robin for providing the cattle - going to events like this is always better if we can talk to people when we have live cattle on our stand.

Here's some photos of our day...
Our Stand...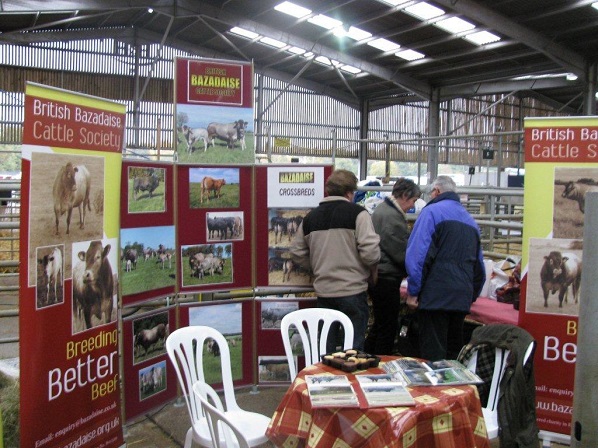 The Showring at Borderway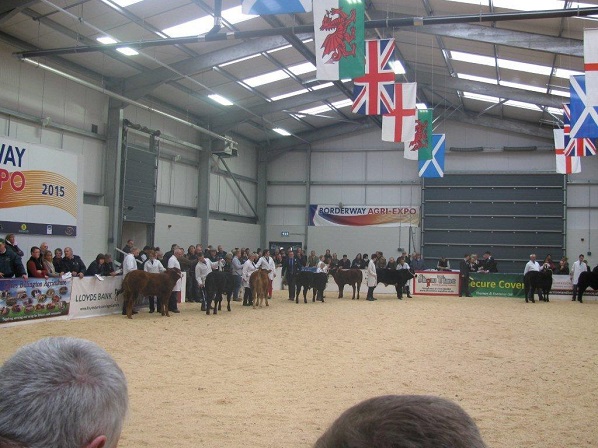 Joanne and Robin's pedigree cow with 6 week old calf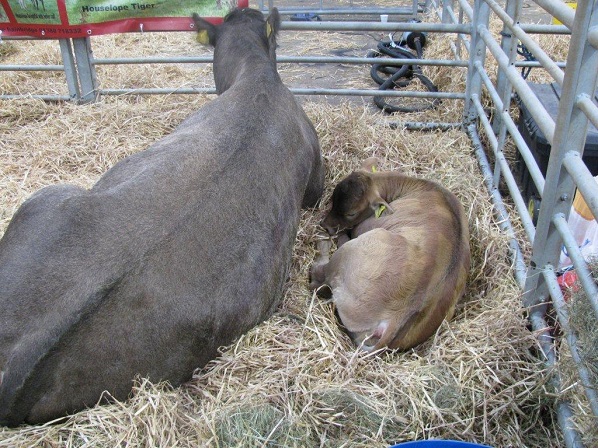 and the LimX with Bazadaise sired calf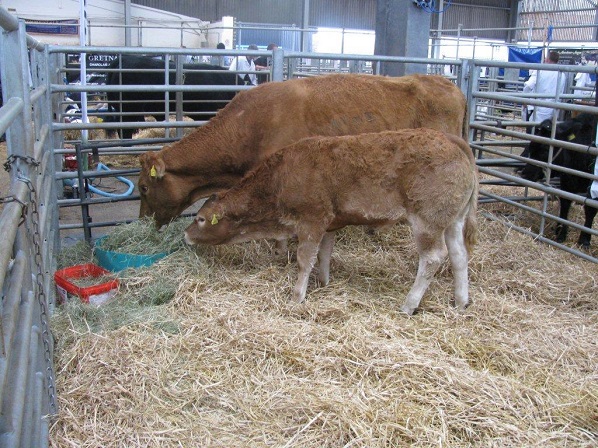 Robin, Pat and Joanne (with wonderful selection of homebakes!)