Beef Southwest 2015
The British Bazadaise Cattle Society was at Beef South West 2015, at Westpoint, Exeter on 11th November.
We had a stand with cattle from

Colin and Kim Drake, Crockernwell, Exeter

. More stories of the day to follow shortly...
Chairman, Willie Crawford chatting with visitors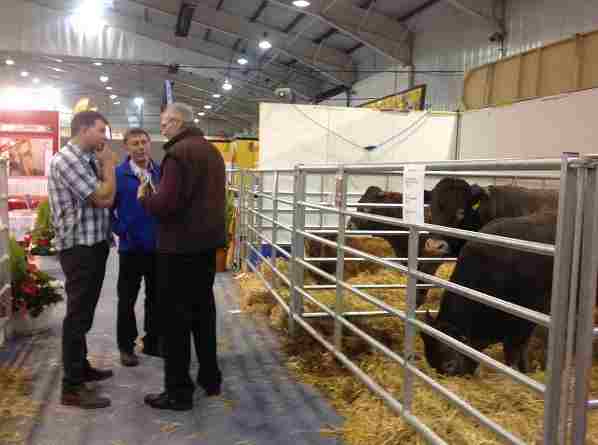 Two pedigree Bazadaise cows from the Teign View Herd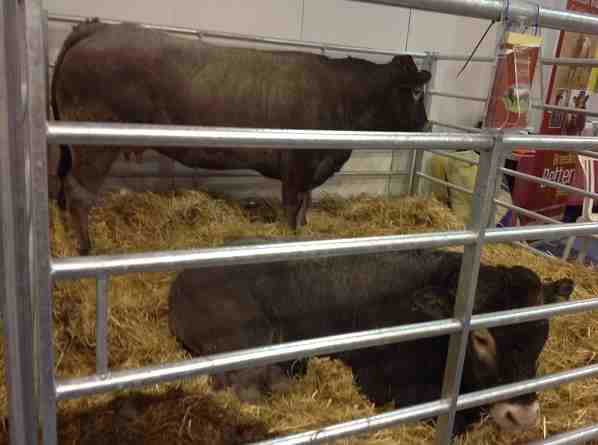 More interested visitors to or stand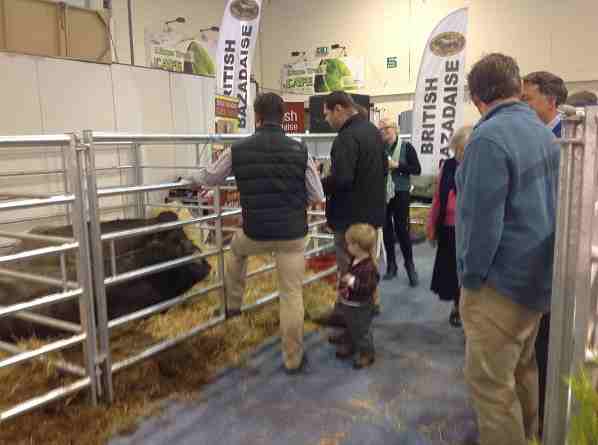 Cow getting a bit bored now, maybe!!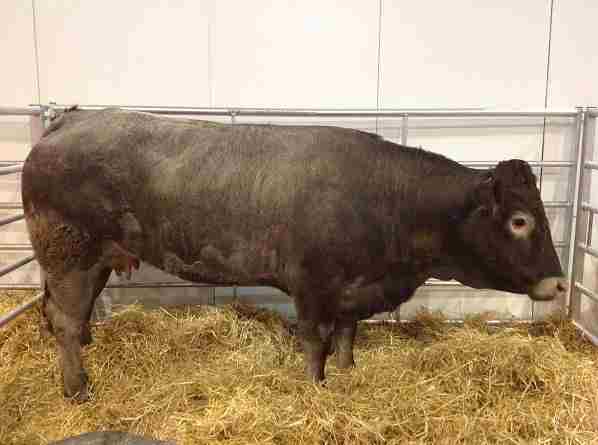 We had some crossbred Bazadaise cattle on the stand as well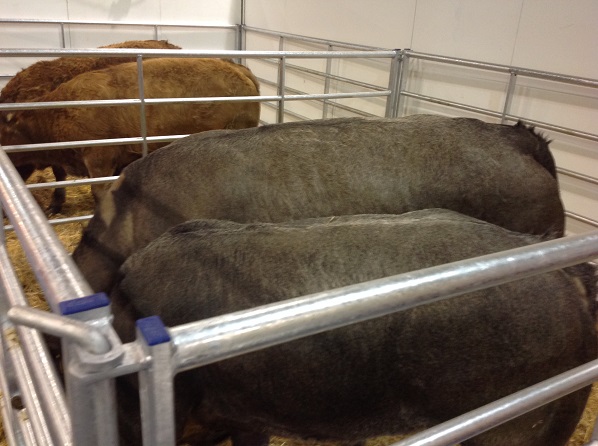 ah, cows perked up a bit now, just had a bucketful of grub