Pic of the Month! - Cross cow and calf
Tessa and Phil Akers, Braydon Forest Herd from Malmesbury, Wiltshire sent these photos which show what the Bazadaise can do in a commercial herd.
Crossbred cow with her 8 week old calf whose grandsire is AI bull Edonil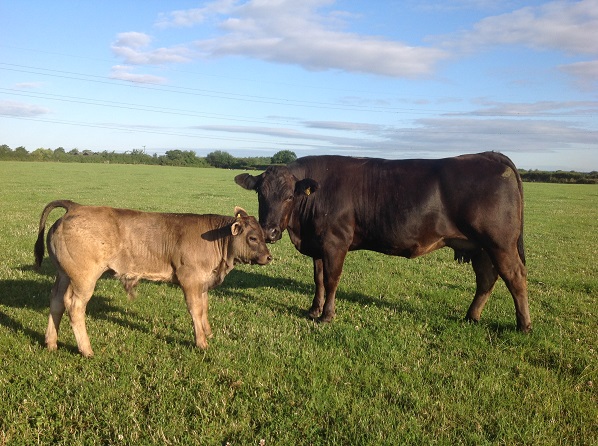 And some more from Tessa...
Pure and Baz/LimX cows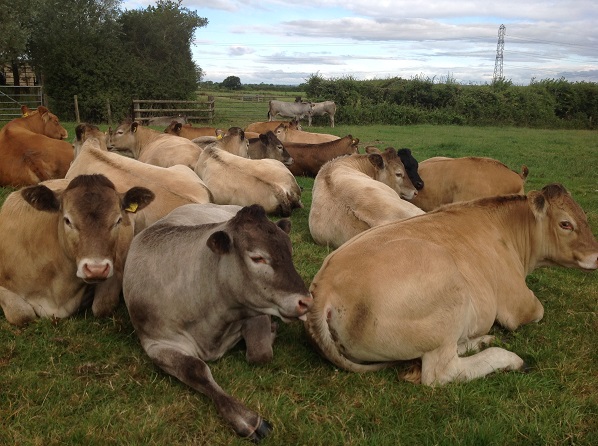 Braydon Forest Jessica at 8 months. Sired by French AI bull, Bengal