Imprevu Calves
AI Bull, Imprevu, is the newest AI bull from France for which semen straws are available in the UK. Straws cost £15 + delivery charges.

Shaun Worrell (Marsh Herd) from Grimsby is the first in the UK to have heifers calving to Imprevu and will have several more over the last couple of months of 2015. Shaun has chosen to use Imprevu on his heifers because of Imprevu's easy calving credentials - the heifers themselves are daughters of another French AI bull, Cesar. Shaun's first impressions are that the calves are good and were easily born. The Cesar sired heifer in the photos below seems to have plenty milk and is doing a great job so far.
(click on photos to enlarge)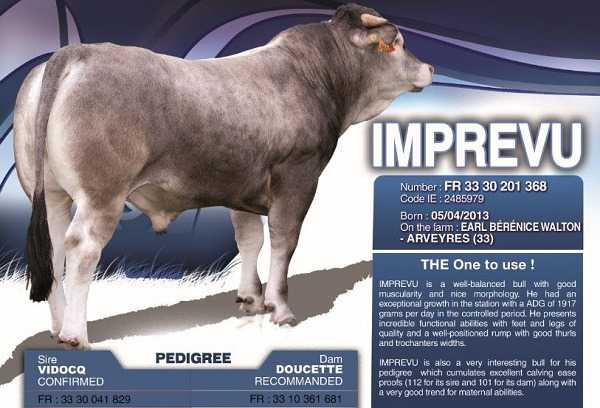 Photographs supplied by:
S L Worrell, Grimsby, N E Lincs.